This weekend, me and 11 other boys went on a campout to Tennessee's Craighead Cavern, which is a registered national landmark. After a 5 hour drive we arrived to the Lost Sea Adventure where we hiked a small distance in order to get to the natural cave entrance, within which we had to go down 132 carved out stairs.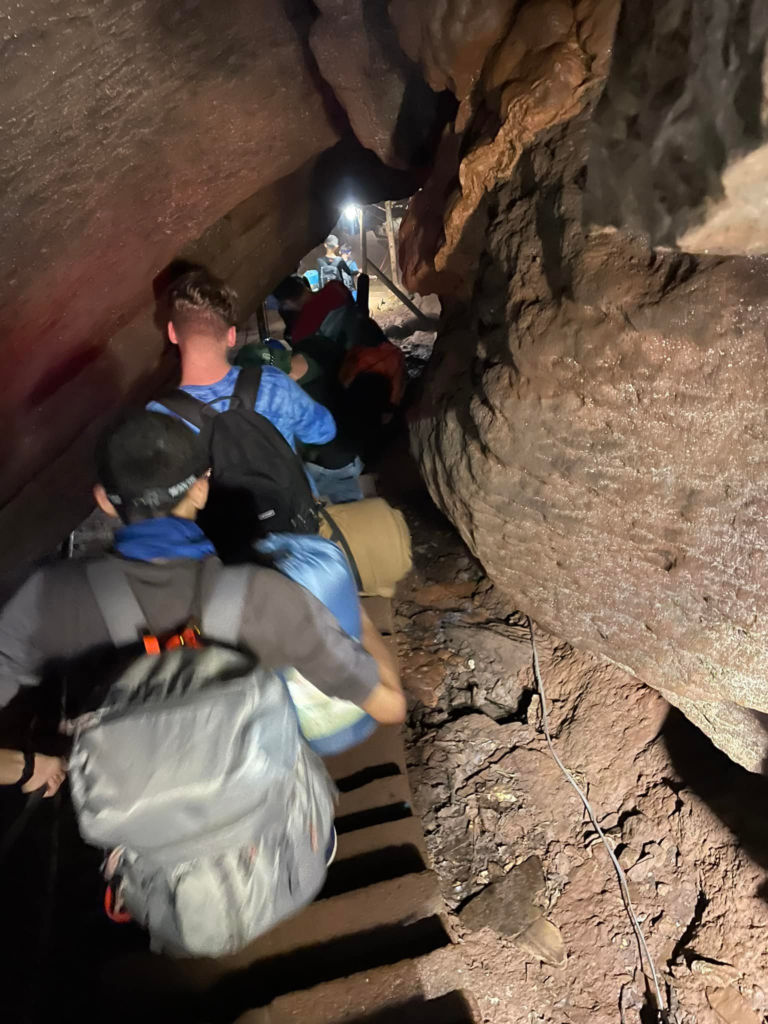 Once we got down the stairs we entered the main area where we would be camping, which had three layers with small height differences. Then we went on a tour and learned about the cave. One of the things we learned is that it is one of the 3 caves in the U.S.A. to have anthodite formations, also known as cave flowers.
We then went on a boat ride through the underground lake. While on the boat we learned that the rainbow trout in the lake weren't there when the lake was first discovered because they can't reproduce due to the absence of flowing water, so the staff have to restock the fish in the lake about every 2-3 years.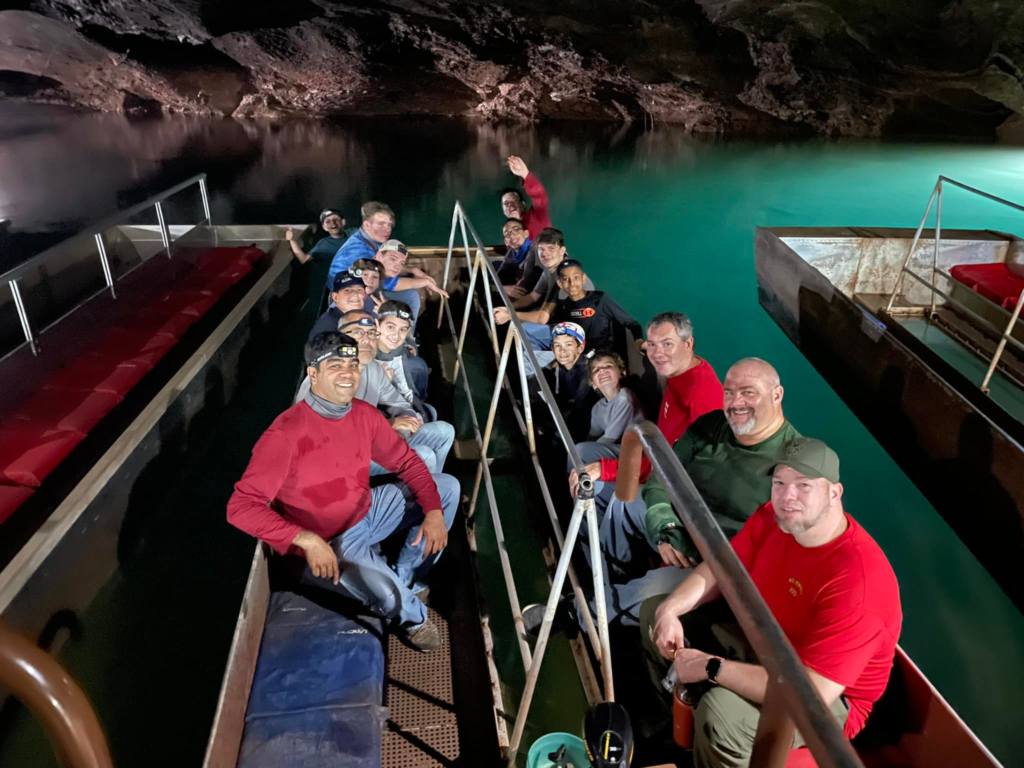 After the tour was done we proceeded to the crawls, everyone had to do the easiest 3, and only about half of the troop did all 4 hard crawls afterwards.
On our way to the cave we visited the world largest knife store, Smoky Mountain Knife Works. Almost everyone was able to get something there, from simple pocket knives to katanas.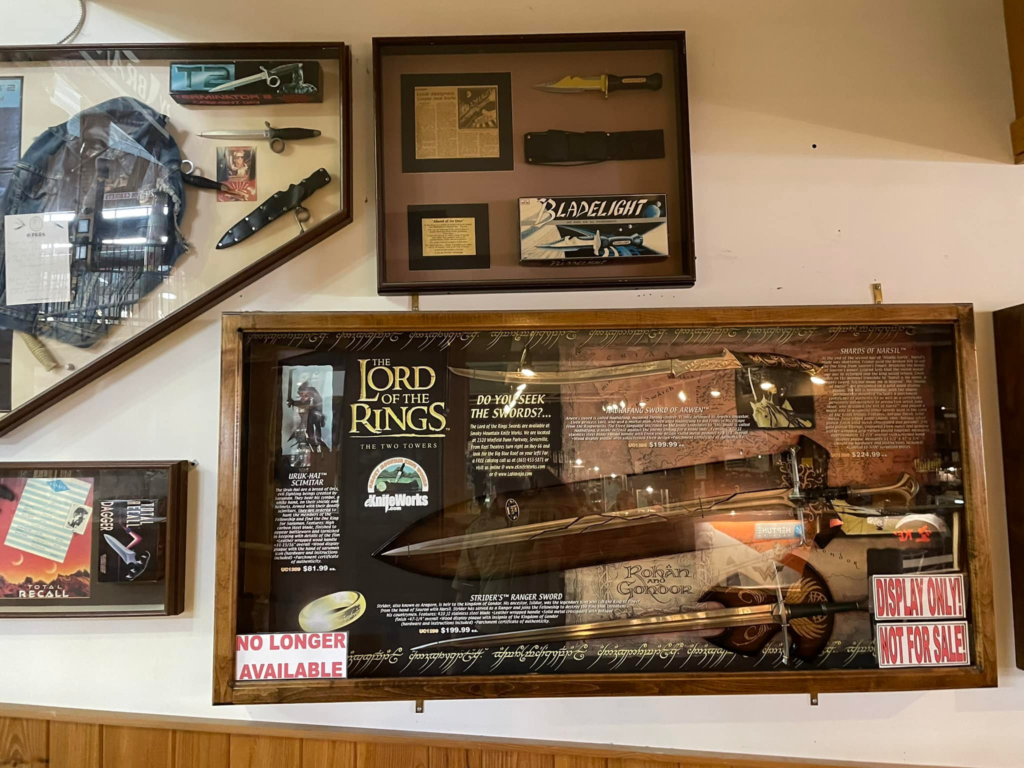 All in all, the cave rocked! Everyone had a great time and it was fun to learn about the cave's history.
For more photos visit our Facebook.